Update: May 18th, 2020
The schedule of public transport services in Styria is now largely back in normal operation.
For timetable information, please use our Route planner (BusBahnBim), in which all changes are incorporated as quickly as possible. Our customer centre Mobil Zentral also accesses this timetable information.
Nevertheless, the note: occasional deviations from this are possible due to short-term changes. We ask for your understanding.
---
Public transport: still mandatory only with a nose and mouth protective mask!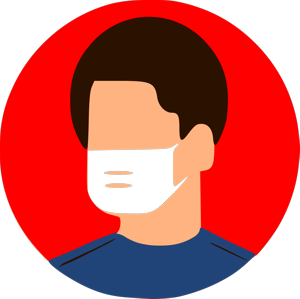 It is still mandatory to wear protective masks in public transport!


... that can be nose and mouth protective masks like from the supermarket




... the protective masks can also be self-sewn




... but at least a scarf must be worn in front of your nose and mouth

The distance of one meter from other people must be observed – however, deviations can be made if this is not possible due to the number of passengers.
---
ÖBB and other trains: All trains (local and long-distance traffic) are back to the normal timetable.
Regional buses: normal timetable
Graz city traffic: normal timetable
---
In the meantime, ticket sales are possible in all regional buses and in the city buses in Bruck/Mur, Kapfenberg and Leoben.
Ticket sales on buses in Graz city transport are also discontinued. Please use other purchase options for composite tickets in Graz. Please use other purchase options for tickets:
... ÖBB app
... ÖBB ticket shop: tickets.oebb.at
... GrazMobil app (only for Zone 101)
... Graz Linien ticketshop: ticket.holding-graz
... ÖBB train stations Graz Hauptbahnhof
... ÖBB ticket machines at train stations (and new: at Graz Jakominiplatz / RegioBus stop)
... ticket machines in trams and at important stops in Graz (Jakominiplatz, Hauptplatz, Hauptbahnhof, Liebenau/Murpark, Hasnerplatz, LKH Med Uni/Klinikum Nord, St. Leonhard/Klinikum Mitte, Griesplatz)
---
People at risk should avoid using public transport if possible.

People who do not feel healthy and have symptoms of illness are asked to refrain from using public transport.